If you'd looked at the books section, or are on Instagram, you would have already seen it, but in case you haven't, here is the new cover for Ugly, which will be out everywhere on June 7th: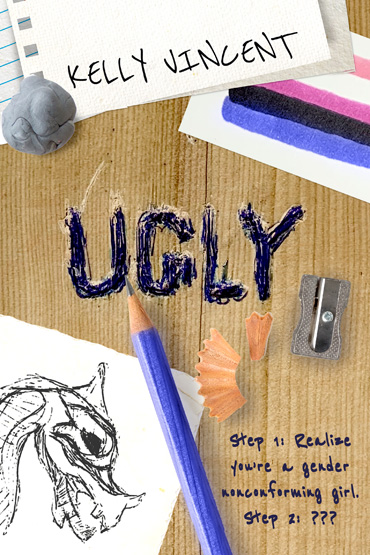 Today, I have Always the New Girl, Binding Off, and Ugly all loaded into Ingram Spark (the distributor for paperback, B&N, Kobo, and Apple), and I've uploaded files to Amazon for Kindle and Google Play directly. Although I'm still waiting for everything to be finalized and pushed out, I'm basically ready to go. The only thing that will change anything is if I get nice reviews from Kirkus for Always the New Girl or Ugly (I should have those both back by early this week). If that happens and there's a good quote I can pull out of them, I will add them to the book cover and resubmit those. 
My publicity campaign will begin in the last week of May, which I can't believe is coming up so soon. The passage of time is relentless. But as soon as Ugly is released, I'll have five books out (including one romance), which seems like a number that is easier to make some progress with. I'm actually not sure what I'm going to work on next in the YA fiction world. I'm actually focusing right now on my YA nonfiction book and on getting my two romances out, because they're close to ready. Then I'm going to return to YA fiction and do something. Maybe work on Sadie Speaks, or maybe work on the sequel to Ugly, depending on how things go.