Yesterday was my first book event, at Best of Books in Edmond, Oklahoma. It was with four other authors of three other books. They put me at a table with another YA author, Talitha DeVilliers, and we had a nice chat about YA and writing. The staff was all really nice, too, although we didn't interact much. I even broke the double digits in sold copies of Finding Frances (I had very low expectations) and I was able to leave three signed copies on consignment. I handed out a few bookmarks that also had Always the New Girl information on there. I also got to see a friend I hadn't seen since she visited me when I lived in Scotland, I think in 2002.
Here's a photo my mom took of all of us: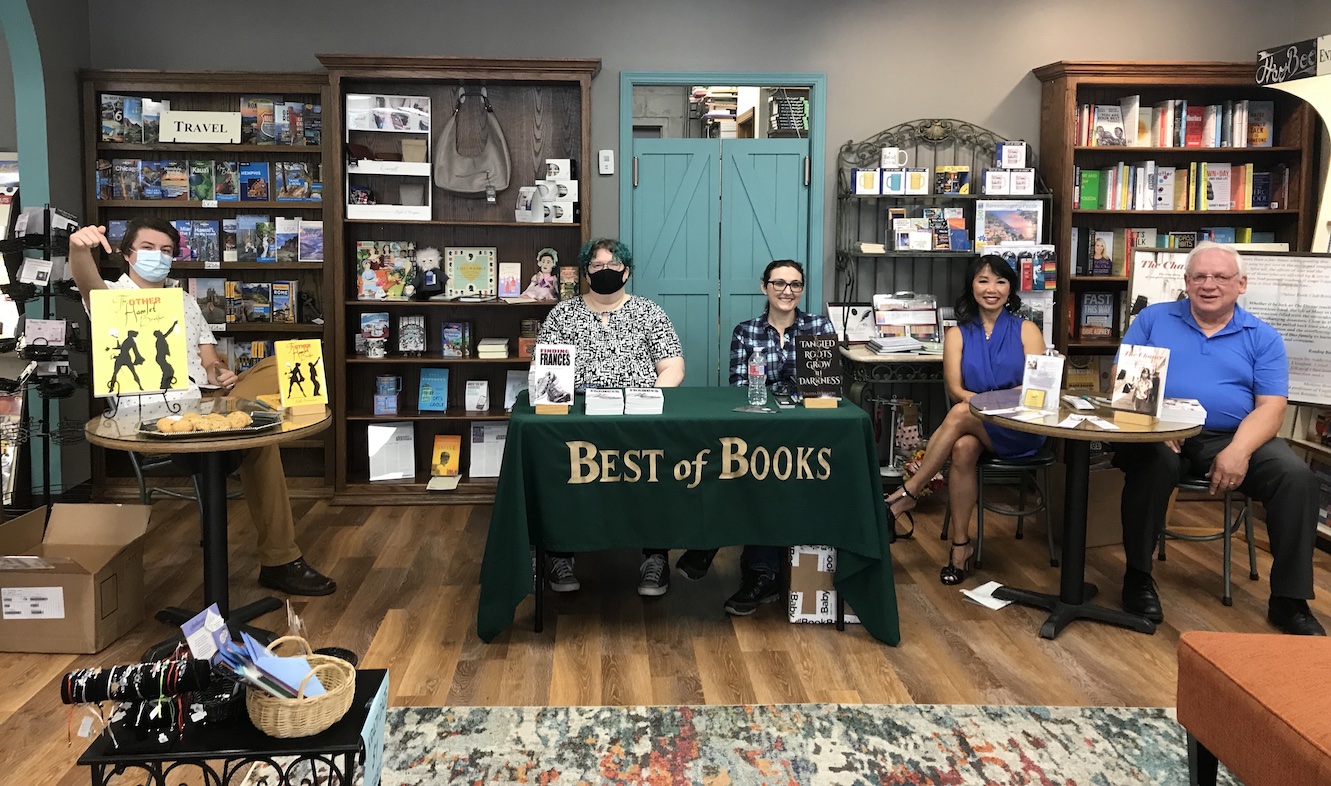 Also, in other good news, I submitted Always the New Girl (stories 1-6, not the prequel) to the BookLife Prize contest (the one Ugly semi-finaled in in 2019) and got the score back a few days ago—a perfect 10 out of 10. This should mean I should make it to the quarterfinal round, at least, which is awesome. It's just nice that somebody in the industry thinks it's good. The listing can be seen here. It includes the score and review, which was really glowing.