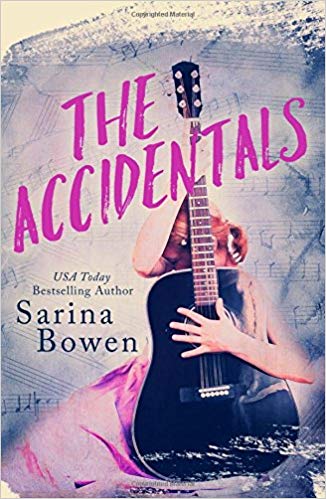 I'm a huge fan of Bowen's adult romances, especially the True North series set in Vermont. So of course I had to check out her first YA book.
Rachel is about to turn 18 and start her senior year in high school at an elite boarding school in New Hampshire. This would all be great, except for the fact that her mom just died from cancer a week earlier. And she has a complicated relationship with a long-term friend named Haze who was great during her mom's illness. She really leaned on him, but he wants more than friendship from her and she's not on the same page.
Add to this the fact that her father—who she's never met—is a famous rock star named Freddy Ricks. She's never met him because he's basically a jerk, according to her mom, even though he regularly sent along his child support check each month. And now he suddenly wants to be in her life. He's trying to get custody of her so she doesn't have to stay in the group home she's in. She knows he's probably not trustworthy, but she's curious and parental affection-starved enough that she goes with him back to California for the rest of the summer. She wants to know what happened between him and her mom, even though she's too scared to ask.
Their relationship progresses a little, although there's quite the hiccup when his mother finds out Rachel exists and immediately comes out to meet her. It's pretty clear that Ricks is just a very successful man-child. Rachel still doesn't really trust him and reveals very little about herself. He doesn't really ask, though to be fair he has no idea how to be a parent.
Ricks relocates to New Hampshire to be near her once her school starts and they continue trying to get to know each other. But at that point, other aspects of Rachel's life become possibly more important (at least they're more immediate). That would be Jake, a boy she befriended by email and phone over the summer, her new roommate and friend Aurora, and joining the a cappella group on campus. Her relationship with Jake is especially important, because he's someone she does want to be more than a friend, and he feels the same, even if it's not clear that they'll really get together.
It's fun and satisfying to watch these two important relationships develop over the course of the book. Because although her father is never fully redeemed in my eyes, she comes to terms with the way things went before and are now. They will be okay. Jake is a nice guy, too, and I was glad to see where that went. Overall, this is a good book that will appeal to fans of YA romance, especially if you're also into music, which features heavily.