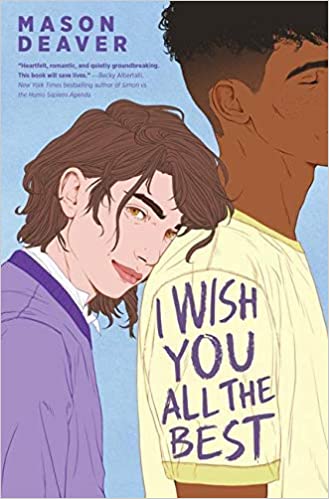 This is one of the first books about a nonbinary teenager I've read. I'm definitely on the lookout for more books like this, too. But this one was good, even though it was heartbreaking to watch the character struggle so much with coming out.
Crisis
Ben comes out to their parents as nonbinary at the very beginning of the book. They knew their parents were conservative, but they still thought it would be okay. They were wrong. Ben's dad kicked them out immediately after they told them, and they ended up at a Walgreens in their socks.
A Way Out
Fortunately, they had a single lifeline—the phone number for the older sister who abandoned them. She'd hidden it in the bathroom but Ben found it and stored it for all those years, using it when they finally really needed it.
Ben moves in with their sister, who is supportive and well-intentioned (if not perfect) along with her husband. They get Ben enrolled at a high school in Raleigh.
A Fresh Start
Ben's not comfortable being openly nonbinary, so they still use he/him pronouns at school. But they manage to befriend a boy and his friends (more accurately, the boy, Nathan, goes out of his way to befriend Ben despite them being kind of a jerk). This friendship develops slowly because Ben has major trust issues and doesn't open up to Nathan until late in the book.
Another aspect of the book I really enjoyed was Ben's art. They're always sketching and clearly have a lot of skill, but they're intimidated by painting. But their new art teacher takes them under her wing and encourages them to try acrylic. Ben takes right to it, producing a lovely painting of Nathan. A school art show provides a focal point for a lot of conflict.
Wrapping Up
I really feel like this book captures the internal struggle people questioning their gender identity go through. It's not easy and it's not about other people, like other people often think. Despite the seriousness of the topic, the book still ends on a very positive note. It also successfully shows one way that world can be navigated.