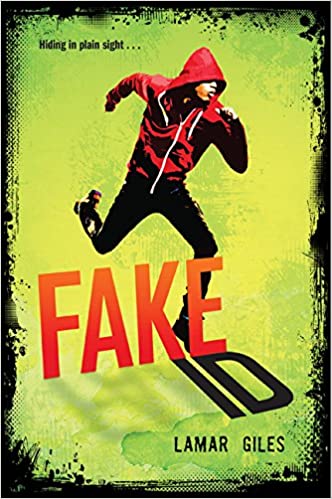 I don't remember how I found out about this book, which originally came out in 2014, but I'm glad I did. As I'm starting to explore suspense in YA more, this is a perfect thing for me to read. I saw it compared to a Harlan Coben book, and having just read my first Coben book, I can say the comparison is apt.
Nick Pearson isn't really Nick Pearson. His real name is Tony Bordeaux, and he's in the Witness Protection Program with his parents because his father worked as a bookkeeper for a mobster. Nick/Tony's father is quite the piece of work—he's gotten them kicked out of previous placements because he keeps dabbling in the criminal world. Now they've just moved to Stepton, Virginia.
Nick is befriended by a newspaper nerd named Eli Cruz who gets Nick interested in a conspiracy or something called Whispertown. And then Eli is discovered dead in the journalism room—with slit wrists, an apparent suicide. But his sister Reya doesn't believe it, and eventually neither does Nick. So they start investigating to try to figure out what is going on, which will hopefully reveal who killed Eli. But what's actually going on is really complicated, and things get more and more dangerous. It doesn't help that Reya's ex-boyfriend is out to get Nick, and not afraid to use violence to get his revenge.
Nick is a complex character who is definitely affected by his time in WitSec, as they call it, and his relationship with his parents is interesting. I also enjoyed his relationship with Reya, which was complicated, as well. The plot is solid and there are some twists I didn't see coming. The ending is interesting, as well.
This is a fairly gritty book, especially for YA, and I think it would appeal to a lot of readers, particularly boys. But I recommend it to anyone who likes suspense/thrillers, as it will make for a satisfying read.