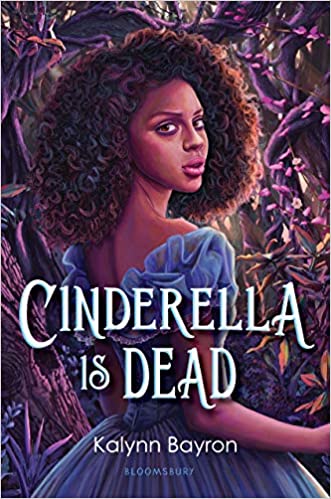 The premise of this novel is amazing. This is the magical kingdom where Cinderella found her Prince Charming, 200 years later—except everything is not all unicorns and rainbows. The current king has maintained the tradition of every sixteen-year-old girl going to the annual ball to get "selected" by the men from the kingdom. If they don't get picked, they have to go back the next year and then the next, and if they don't get selected by then, they're "forfeit." It isn't clear to people what that means, exactly, but it's not good. And the girls are supposed to go all out for the ball—actually, they're supposed to be visited by the fairy godmother, if they're "lucky" enough. But in reality, parents spend loads of money they don't really have on dresses and everything so their daughters can be competitive at the ball. So that's the basic setup—with a sexist medieval Western European-flavor. But there is a lot more going on than the characters know about.
The ball is coming up soon for sixteen-year-old Sophia, but she not only isn't interested in being picked by some creepy guy who doesn't care what she wants, she isn't even interested in boys at all. Instead, she wants to marry her best friend Erin, something that just isn't done. When Sophia and Erin do go to the ball, things go haywire and Sophia ends up fleeing, finding herself at Cinderella's mausoleum, where she meets a new girl named Constance. Constance is descended from one of the "evil" stepsisters—who weren't evil at all, as it turns out. Things have been twisted in the official, kingdom-sanctioned version of Cinderella's tale. Sophia and Constance decide to overthrow the king and undertake a journey to find the fairy godmother in the White Wood.
From there, they learn a lot about Cinderella and the real story, suffer some notable betrayals, and find themselves challenged to the max. I'm not going to claim that the book is perfect—there are some questionable plot moments, but overall the story works and was so original that I could forgive small problems. Sophia's a strong, single-minded-in-a-good-way girl, and Constance turns out to be a great character, too.
A lot of fans of fantasy and fairy tale retellings should enjoy this one. Be prepared to be surprised.