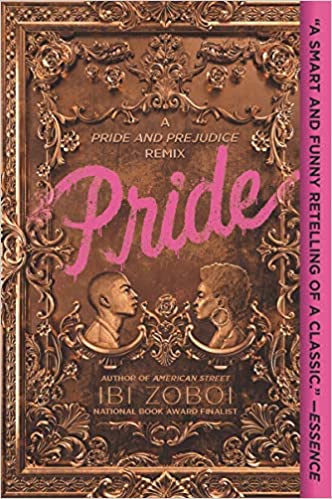 Normally I'd post something about my writing, but there isn't much to report so I thought I'd announce to the world my commitment to a couple of additional reading challenges for 2020 (I always do the Goodreads one—last year and this I committed to 110). One I started a while back (King County Library System's 10 to Try), but the other (Book Riot's Read Harder Challenge) I just started.
For the 10 to Try, here are the categories and the books I've either already read or plan to read for it:
Retelling of a fairytale or myth - Geekerella by Ashley Poston
Teaches you a new skill - TED Talks by Chris Anderson
About a journey - The Obelisk Gate by N. K. Jemisin
With a friend - not sure yet
About a person you'd like to meet - Harriet Tubman: The Road to Freedom by Catherine Clinton (I'm aware she's dead)
About nature - Chaos: Making a New Science by James Gleick
About music or a musician - Bedsit Disco Queen: How I Grew Up and Tried to Be a Pop Star by Tracy Thorn
About current events - The Poisoned City: Flint's Water and the American Urban Tragedy by Anna Clark
Recommended by KCLS staff - On Writing by Stephen King
By an author whose gender is different from yours - Fables: The Dark Ages (Vol. 12) by Bill Willingham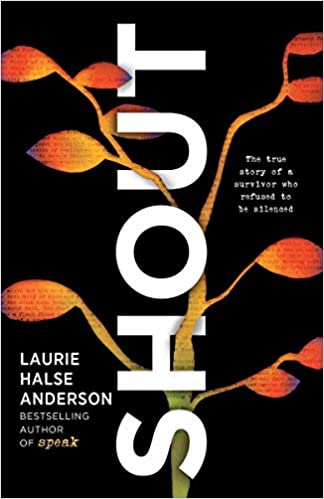 For the Read Harder Challenge (which is, in fact, much harder), here are my planned (and one already read) books:
A YA nonfiction book - The 57 Bus: A True Story of Two Teenagers and the Crime That Changed Their Lives by Dashka Slater
A retelling of a classic of the canon, fairytale, or myth by an author of color - Pride by Ibi Zoboi
A mystery where the victim(s) is not a woman - Fake ID by Lamar Giles
A graphic memoir - Marbles: Mania, Depression, Michelangelo, and Me by Ellen Forney
A book about a natural disaster - Wave by Sonali Deraniyagala
A play by an author of color and/or queer author - How I Learned to Drive by Paula Vogel
A historical fiction novel not set in WWII - The Horse Goddess by Morgan Llywelyn
An audiobook of poetry - SHOUT by Laurie Halse Anderson
The LAST book in a series - The Stone Sky by N. K. Jemisin
A book that takes place in a rural setting - Real Queer America: LGBT Stories from Red States by Samantha Allen
A debut novel by a queer author - Texts from Jane Eyre by Daniel Mallory Ortberg
A memoir by someone from a religious tradition (or lack of religious tradition) that is not your own - Unorthodox: The Scandalous Rejection of My Hasidic Roots by Deborah Feldman
A food book about a cuisine you've never tried before - Buttermilk Graffiti: A Chef's Journey to Discover America's New Melting-Pot Cuisine by Edward Lee
A romance starring a single parent - Wrong to Need You by Alisha Rai
A book about climate change - Flight Behavior by Barbara Kingsolver
A doorstopper (over 500 pages) published after 1950, written by a woman - Wolf Hall by Hilary Mantel
A sci-fi/fantasy novella (under 120 pages) - "Story of Your Life" by Ted Chiang
A picture book with a human main character from a marginalized community - The Big Bed by Bunmi Laditan and Tom Knight
A book by or about a refugee - How Dare the Sun Rise: Memoirs of a War Child by Sandra Uwiringiyimana and Abigail Pesta
A middle grade book that doesn't take place in the U.S. or the UK - The Night Diary by Veera Hiranandani
A book with a main character or protagonist with a disability (fiction or non) - Get a Life, Chloe Brown by Talia Hibbert
A horror book published by an indie press - We Sold Our Souls by Grady Hendrix
An edition of a literary magazine (digital or physical) - not sure yet (I have several to choose from)
A book in any genre by a Native, First Nations, or Indigenous author - #NotYourPrincess: Voices of Native American Women edited by Lisa Charleyboy and Mary Beth Leatherdale
Whew. I'll let you know at the end of the year how I do.