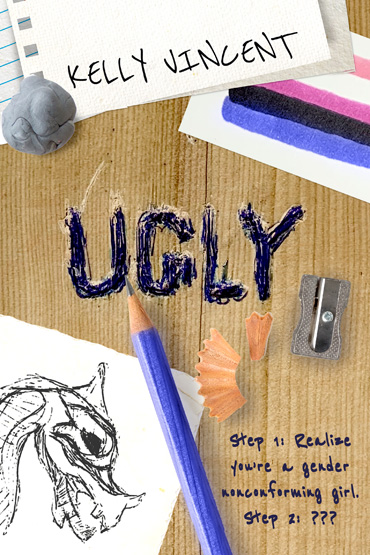 released June 7, 2022
Ugly was a semifinalist in the 2019 BookLife Prize Children's and Young Adult category.
---
Sophomore Nic Summers tries to ignore the taunts of "ugly lesbian."
Because she's not sure they're entirely wrong. But she also has bigger concerns for now, including prepping for the school's art contest. And while she isn't certain of her sexuality, she does know her life is on the verge of falling apart when her best and only friend, Sam, drops the bomb that her family's moving to Scotland. Together, to soften the blow and distract themselves from the inevitable, they start Operation Social Interaction for Nic—or OSIN for short—to try to find her some new friends.
But it's an uphill battle for the introverted teen artist.
As Sam's last day nears, Nic's self-confidence wavers even more, and she starts questioning everything. If lesbian doesn't feel quite right, maybe she's transgender? It isn't until she stumbles across the label "gender nonconforming" that things start to make a little more sense, and fall into place. But finding the right label doesn't really tell her what to do next, and before she knows it, Sam is gone.
Mustering all her resources, Nic realizes she needs to find her own path and live her own truth.
This book was previously published on Kindle Vella as a serial, in fall 2021/winter 2022.