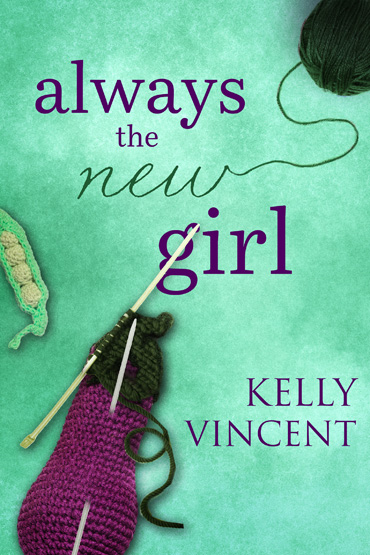 released May 10, 2022
Always the New Girl won 1st place in the National Excellence in Storytelling contest in the YA Novel category. It finaled in the Next Generation Indie Book Awards (Young New Adult Fiction (17+)) and the Book Excellence Award (Young Adult). It also was a quarterfinalist in the 2021 BookLife Prize in the Young Adult and Middle Grade category.
---
Knitting nerd Sarah Redmond is always the new girl, never the popular one.
Moving all over the country with her flighty mom seemed to be her lot in life, but her junior year at Sierra Vista High School feels like it could be different.
She's finally on the verge of a social breakthrough.
But when she gets publicly punked at her first party, she and her new friends find a creative way to use their shared obsession with knitting to exact sweet revenge. And when their efforts lead to a lucrative business, Sarah knows she's set. But when her deadbeat dad comes back around she starts to wonder if she should try for a different life, instead of following the paths her parents have chosen. She'd always half thought her small-time knitting channel could grow into a big-time knitting channel, but maybe college as a backup plan isn't such a ridiculous idea, after all.
But is that something a girl like her can really make happen?
released May 10, 2022
Binding Off finaled in the Next Generation Indie Book Awards (Novella). 
---
This is a prequel to Always the New Girl – and it's highly recommended you start there, and first get to know Sarah Redmond as she begins her junior year at Sierra Vista High School.
Because in Binding Off, you get to head back to eighth grade.
Cringing yet?
Well, Sarah Redmond was, because being thirteen and unpopular was hard enough – then her mom got them kicked out of yet another boyfriend's house. And what this meant was they'd have no choice but to go live with her grandma again. But Sarah's been uprooted before, moving around is just another part of her less-than-typical life up to this point. And it all seems worth it this time around after she meets Mateo at her new school.
But is Sarah truly ready for where this relationship could lead?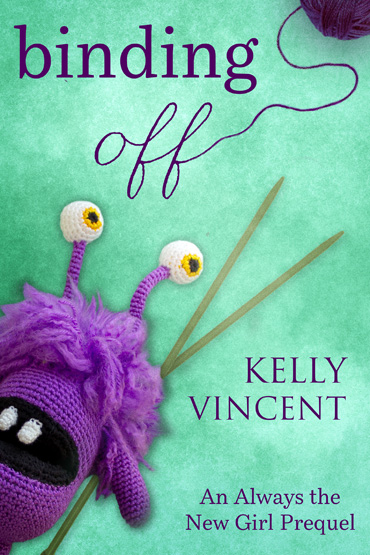 These were both previously published on Kindle Vella as a series of stories, in summer 2021.